This store requires javascript to be enabled for some features to work correctly.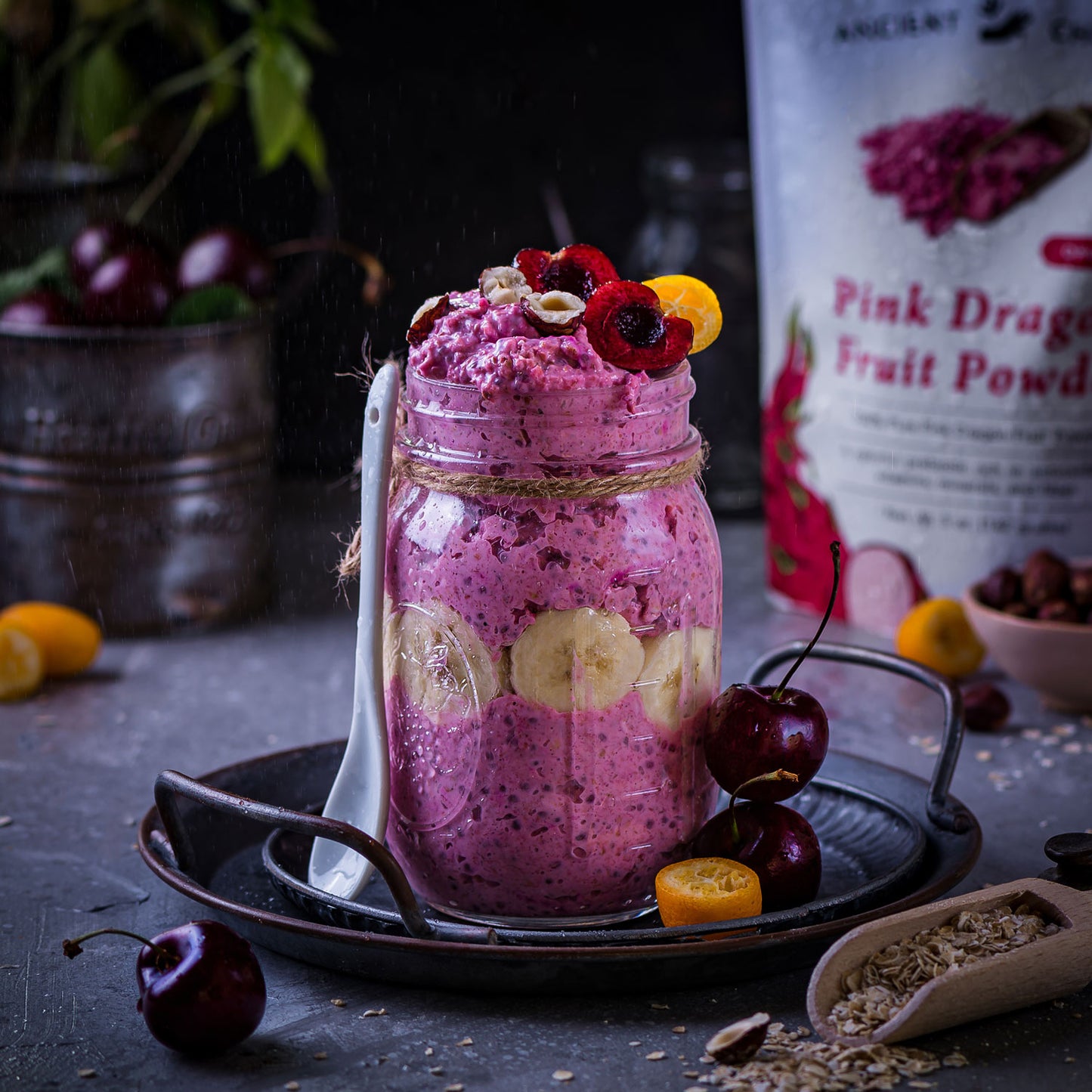 Antioxidant Boost
Red variety dragon fruits (pitaya roja) contain a powerful array of beta-carotenes - the same antioxidants that give beets their famous red pigments. Add our Organic Dragon Fruit Powder to any recipe to give it a boost of antioxidants and vibrant color.
Gourmet Quality
When our ancestors had the choice, they picked fruit at its peak ripeness to maximize the flavor and nutritional profile of their food. We are just as careful when picking our dragon fruit! Our Organic Dragon Fruit Powder is grown, dried, and packaged using USDA Organic Certified and Non-GMO Project verified standards.
Amazing
Love the color of this product. Use it in my smoothies and plan to use it in baked goods that call for color. Now I don't have to use the artificial crud when baking. Can't believe I'm just learning about this stuff!
Yummy
Tasty trreat for my smoothies
Healthy, delicious but expensive
I often prepare a "liver rescue" smoothie recommended by Medical Medium. Frozen bananas, frozen wild blueberries and pitaya powder if fresh pitaya is unavailable. Aside from the excellent health benefits, the taste this pitaya powder adds to that smoothie is just delicious.
love this product
makes beautiful vibrant smoothies!
A super healthy natural carotinoid bright intense pink "dye."
I like this very mild flavored powder because it does not raise blood sugar, yet enhances the look and nutrient value of keto cheesecake.